Updated June 29, 2021
Remember that due to the coronavirus pandemic, before traveling you must take into account the national curfew (which may vary slightly according to each Autonomous Community), the possible perimeter confinements that could be decreed in localities, health areas, etc.
These mobility restrictions can affect your trips (including intermediate stops, if any). For this reason, from Amicoche we advise you to always check the latest news on the matter published by the authorities of the areas through which you are going to travel. You can check here the website on COVID-19 of the Presidency of the Government. And do not forget to use a mask and follow the hygienic recommendations when sharing a car that we indicate below and that the authorities recommend.
Since last June 2020 free movement throughout Spain has been allowed without the restrictions derived from the State of Alarm, except in areas where there have been cases of spikes in cases of coronavirus. Always check before traveling whether or not there are restrictions on mobility on the DGT website.
However, remember that to share a car with people who do not live together, no occupant of the vehicle has to have a diagnosis or symptoms of the disease, a mask must be worn throughout the trip, maintain a safe distance and avoid physical contact as well as renew the air from the vehicle with a certain frequency. We also recommend that you thoroughly vacuum and clean the vehicle (if you are a driver) before traveling and whether you are a passenger or a driver wash your hands well or use hydroalcoholic gel before and after carpooling .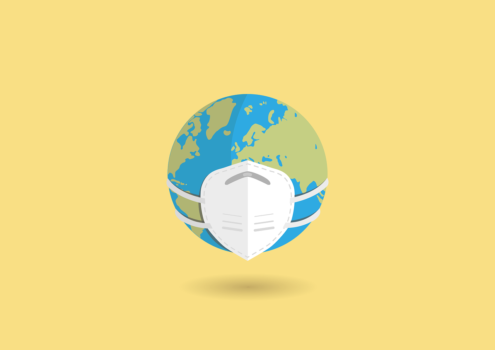 Before and after each trip we recommend drivers clean the interior of the vehicle well , especially the areas that may be in contact with passengers (upholstery, handles and buttons, windows, etc.) .
Avoid physical contact when greeting each other. You can greet each other verbally or with a light touch of elbows. Avoid kisses and hugs. We know that Amicoche users are very nice, but it is for everyone's health.
We recommend that passengers travel with the maximum distance between them and carry no more than 2 people per row of seats and nobody travels in the central rear seat of the car.
You can find more information on mobility on the DGT website. And do not forget to be aware of the information from the authorities regarding any changes that may occur regarding travel.
If we are all responsible we will be able to travel safely in Amicoche sharing a car without paying commissions . Don't forget to download the free app "Amicoche" in Google Play Store and give us 5 stars and follow us on social networks. And don't forget to post all your carpool trips on Amicoche! 😉